TRY OUT December 28, 2017 - Becoming Limitless Seminar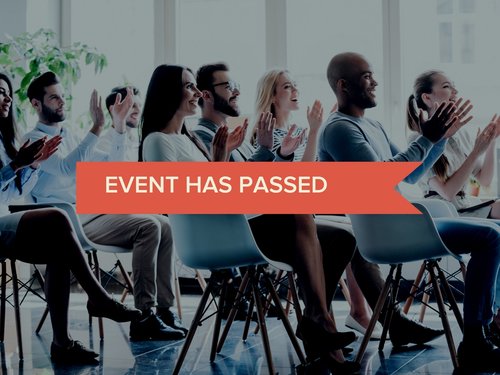 TRY OUT December 28, 2017 - Becoming Limitless Seminar
Becoming Limitless. It starts with questioning everything. Are you aware of the CULTURESCAPE? Are you willing to take the BRULES by the horns? And are you UNFUCKWITHABLE? Words create awareness and it's time to name those things that influence our reality. Awareness is the first step towards change. Discover the power to choose the life vision of your dreams and how to actually create this life. Discover the power of understanding, empathy and forgiveness. And discover so much more. Discover the power within you. Every human being is capable to live his/her life aligned with their soul's purpose, aligned with their life's calling. Together we evolve so our world becomes an amazing place for our and next generations to come. Join us now! This seminar is a TRY OUT.
The Becoming Limitless Seminar is presented by Wassila Hachchi - speaker, coach and Mindvalley Master Certified Trainer.
Date: Thursday December 28, 2017
Time: 18:00 - 21:00 (GMT+1)
Location: DROOG Amsterdam (Staalstraat 7A/B, 1011 JJ Amsterdam)
Note: Limited spots available (...but even that is limitless, because we have more events coming up in 2018!).
Only in English.
TESTIMONIALS
"A feeling of joy, resonance, encouragement, a sense of community and support! A deep sense of gratitude that we are the change that we wish to see and how we can practically get more aligned with this truth. Thank you for sharing the tools combined with personal stories!" - Clementine Noordzij
"Amazing. Always when looking at inspirational Ted talks and more, you never get clear guidance to what you have to do, which steps you have to take, which questions to ask yourself, to really be able to reach your goals. This seminar has finally given me an instrument to really start taking my steps towards my own goals. And I loved hearing stories in an authentic way and from personal experiences." - Kathy Rahimi Rigi
"It was a deep dive in myself, a start to see new perspectives of myself in relation to the world around me. This seminar helped me to get clarity. I realize now more than ever that you don't have to be rich or famous to feel successfull. After this seminar for me success is giving a message to the world that resonates with me." - Sara Eenhoorn
"Those relatively simple things that resonated naturally with me, resulted in AHA-moments during this seminar. A lot of light bulbs. The seminar ignites some deep thinking that I will take with me." - Tero Angeria
[DUTCH]
"Een gemeende en oprechte avond." - Egon Beaart
"Vele mooie inzichten. De manier waarop concrete informatie werd gedeeld, zorgde ervoor dat ik deze kon koppelen aan mijn eigen ervaringen. Ondanks dat ik al vele trainingen heb gevolgd, dit is echt vernieuwend, maar vooral heel concreet en praktisch. Ik gun iedereen een limitless life!" - Nienke Driever
"De seminar was heel fijn en duidelijk. Het geeft goede inzichten over bewustwording. Fijn dat er ook wordt gesproken vanuit eigen ervaringen. Waardevol voor mijn persoonlijke ontwikkeling." - Wadie El Fakhari
"Het was een vette ervaring. Ik zou het zeker aanraden aan anderen, vooral ook om deze manier van leven te ontdekken. Ik vind het een erg mooie manier. :-)" - Charlotte Coebergh
sold out
Becoming Limitless - It starts when you question everything.